The Addison Arbor Foundation (AAF) was established as a 501(c)(3) with a mission to promote and enhance natural environments within the Town of Addison through landscaping, public art and education.  100% of your tax deductible donations go toward these projects as the AAF Board and volunteers are all unpaid positions.
Join the many Town residents committed to making Addison an even more beautiful place to live with a donation today!  No contribution is too small; AAF will put it to good use for the community.
For the first time, AAF participated in the annual North Texas Giving Day in 2016.  This important event helps non-profit organizations achieve their objectives and reach their funding goals.  
Thanks to everyone that donated that day!
Project Opportunities for Individuals and Businesses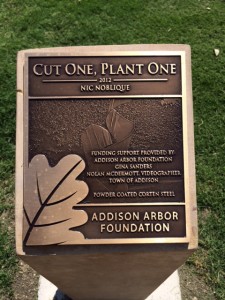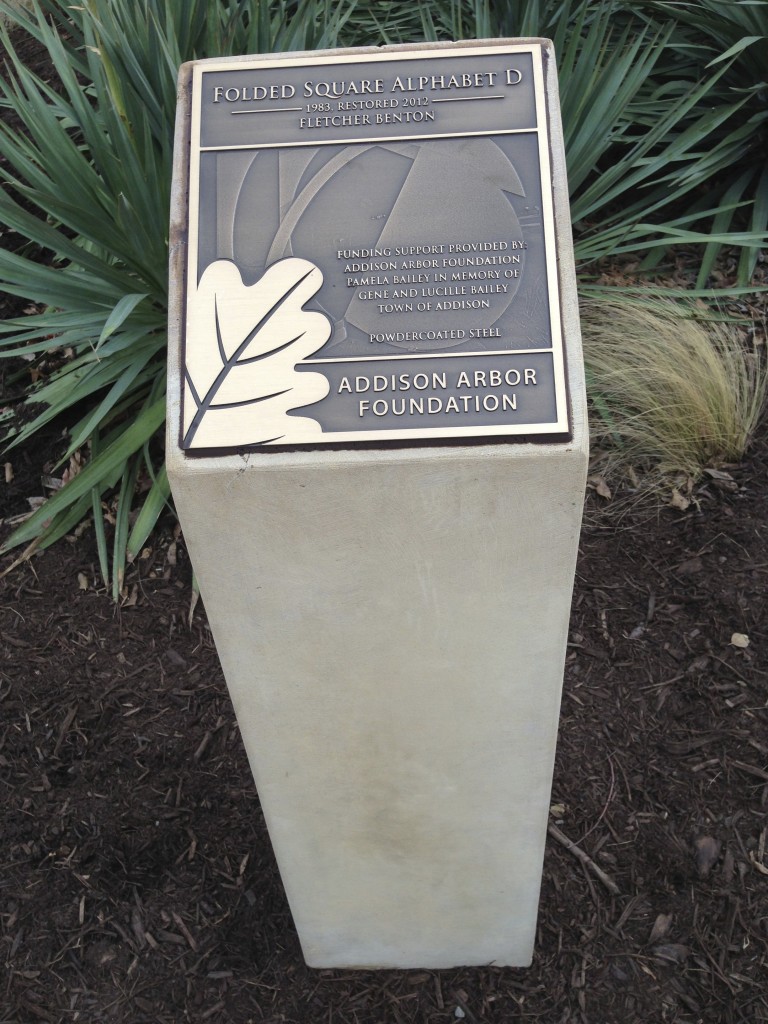 AAF has placed several public art pieces and large landscaping projects that have been funded by donors who are recognized on beautiful bronze plaques mounted on a stone monolith at the site of the project.  These opportunities come along often so please contact us if this interests you, and get your name or a loved one's name in bronze.  You can pick the project that you want to support.
The Giving Tree
The Addison Arbor Foundation Giving Tree is prominently displayed in the Addison Conference & Theatre Centre located at 15650 Addison Rd., adjacent to Addison Circle Park. The Giving Tree provides a way for the Foundation to permanently recognize significant donors with a rock, acorn or leaf containing the donor names or a memorial.
You can support AAF by becoming a donor at one of the preferred levels below.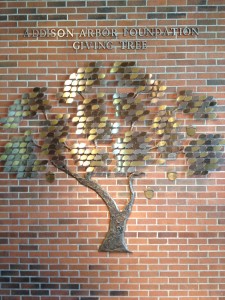 | | |
| --- | --- |
| Rock | Large donations |
| Acorn | $1500 |
| Double Leaf | $1000 |
| Gold Leaf |  $500 |
| Silver Leaf |  $250 |
| Bronze Leaf |  $150 |
Tom Thumb Good Neighbor Program
Complete the Good Neighbor program on your Tom Thumb card with Charity 9510 and Tom Thumb will contribute 1% of your purchase amount to the Addison Arbor Foundation. It's that easy! Read more here!